---
---
About
I created this website in February 2021. I am a one man team, just a retired guy living in his van doing my part with God's help.My other website, cosmicfact.com, was published in May 2021 and featured videos on the Plandemic. This website aims to layout the argument as though evidence was being presented to a jury.It was first launched with 125 links. Now, it contains 584 links providing a preponderance of evidence to arrive at the conclusion, beyond any reasonable doubt, that crimes against humanity have been and are being committed. But, I didn't stop there. I also created:nojab.icu
covidfear.exposed
10maskfails.topThe site is deplatformed by PayPal, Google Drive, pCloud, Patreon, Twitter, and YouTube. Twitter issues warnings, as does Facebook.Statements in this site are substantiated with facts that will stand in a court of law.Informed Consent is the Hallmark of modern medicine. The Nuremberg Trials after WW2 ensured that never again would people be subjected to cruel medical experiments without their consent.This is why patients sign consent forms when admitted to hospitals. Informed Consent requires a flow of accurate, unfiltered information. Failure to provide Informed Consent to anyone receiving a medical intervention, especially an experimental technology that is proving to be the most lethal in the history of vaccines, constitutes a Crime Against Humanity.Any kind of coercion of the individual or obfuscation of the facts to pressure someone to be experimented on with an untested medical injection or penalizing a person for refusing to be used as a guinea pig contravenes the Nuremberg Code and 21 U.S. Code § 360bbb–3.We are grateful for doctors like Dr. Ryan Cole for reiterating the principles of the Nuremberg Code in May 2022 during the Global Covid Summit.Anyone trying to take down this site either by disabling links or posting warnings that this site is dangerous, will be named as codefendant in the equivalent of another Nuremberg trial for Crimes Against Humanity. That includes social media. Lawyers are standing by.The first video (below) that I uploaded on April 22, 2021 has more than 1.3 million views. Your kind comments are very much appreciated, as well as your contributions.I thank you and humanity thanks you for sharing this website far and wide. When the enemy controls the Media our only alternative is word of mouth.To anyone making a financial donation to this cause, may God pour out his richest blessings on you.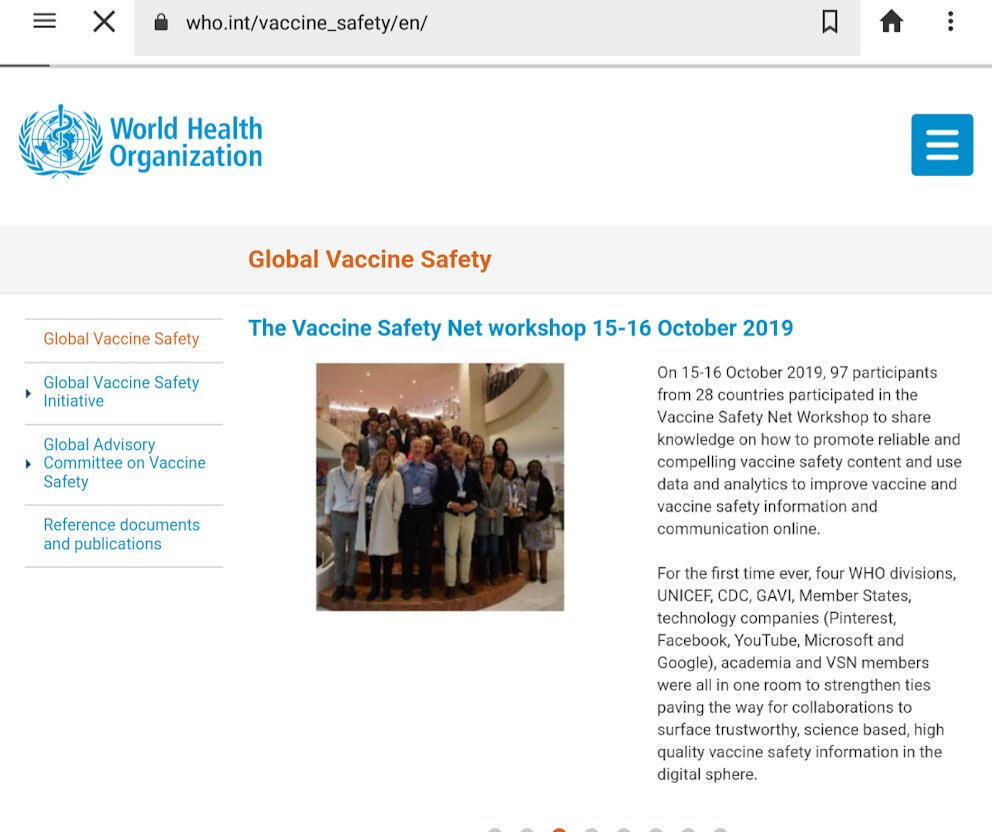 This is, above all, a spiritual battle that we are in. With God's help we will win. Every secret that has been kept hidden will be revealed.~ Paul Adams______________
---
---
---
---
© Paul Adams. All rights reserved. This site layout and graphics cannot be duplicated. Contents are in the public domain.
... The secret animal studies
The animal studies were not long term studies. At most, they lasted 8 weeks, and come with some very problematic conclusions:

a. "No viral replication was detectable in the nose of any of the eight animals in the 100-μg dose group by day 2 after challenge"

Yet, the vaccinated are not promised immunity from COVID-19 infection.

b. "Vaccination of nonhuman primates with mRNA-1273 induced robust SARS-CoV-2 neutralizing activity, rapid protection in the upper and lower airways, and no pathologic changes in the lung."

Real world data with humans arrive at completely different conclusions.

c. "After SARS-CoV-2 infection, nonhuman primates have transient viral replication in the upper and lower airways and mild inflammation in the lung that resolves within 14 days. Thus, nonhuman primates are a useful animal model for assessing vaccine-mediated protection against early viral replication."

This corroborates with Fauci's assertions of the therapeutic nature of these shots in decreasing the severity of the illness - not inhibiting infection or contamination.

d. "In addition to the lung sections from these earlier time points, lung sections from animals that were killed at day 14 or 15 after challenge had no evidence of substantial inflammation, and neither viral RNA nor viral antigen was detected in any of the groups, including the control group. Vaccine-associated immunopathologic changes were not observed in any of the sections examined."

How many animals were killed? When in 2020 did the study take place?

It stands to reason that no animal study can be highlighted or broadcast with confidence when it is riddled with holes.
---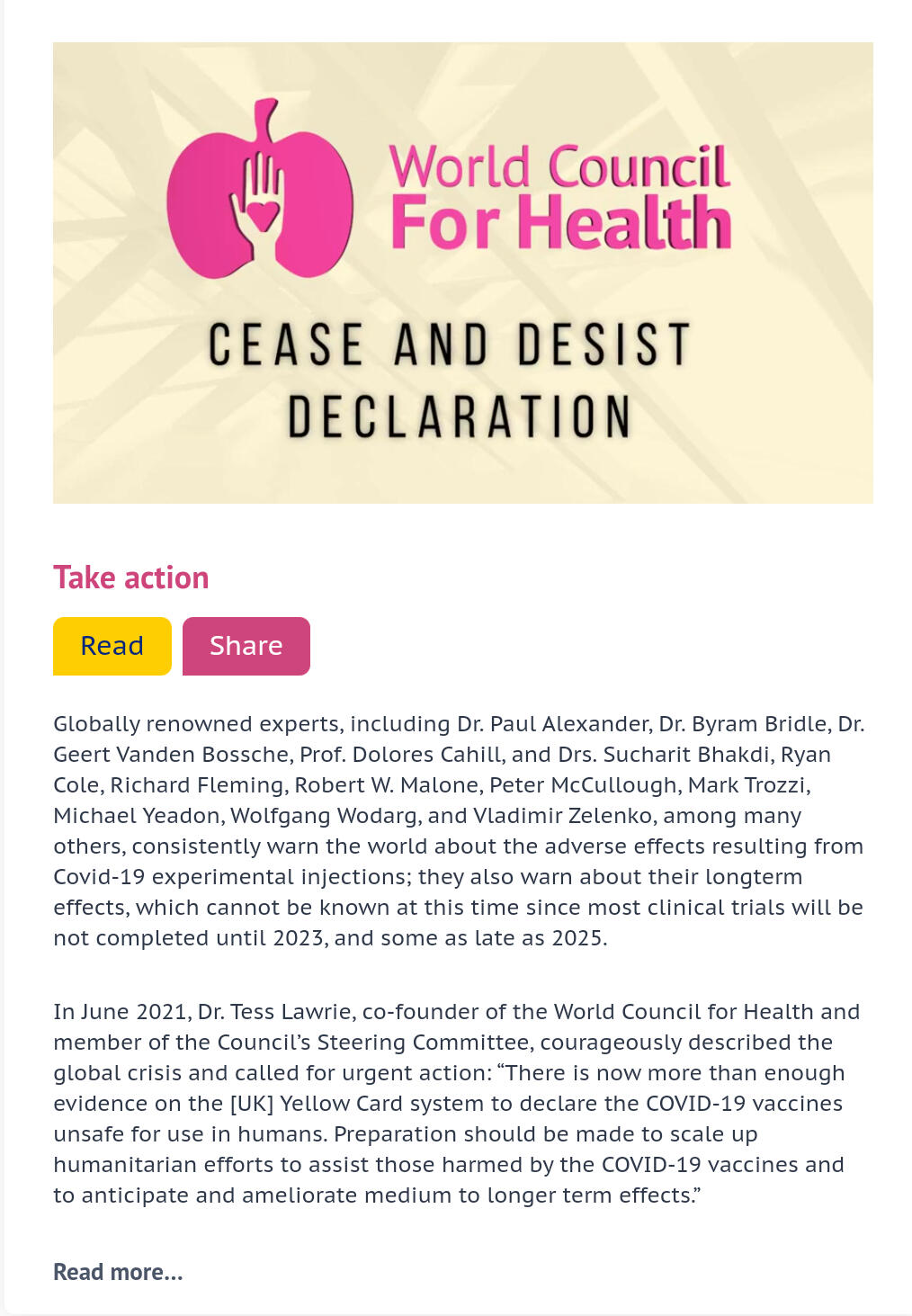 Click image
---
Text
---
---
The DoD keeps robust, accurate records, unlike the CDC & FDA that are beholden to Big Pharma. Read the Liberty Counsel summary and weep:
---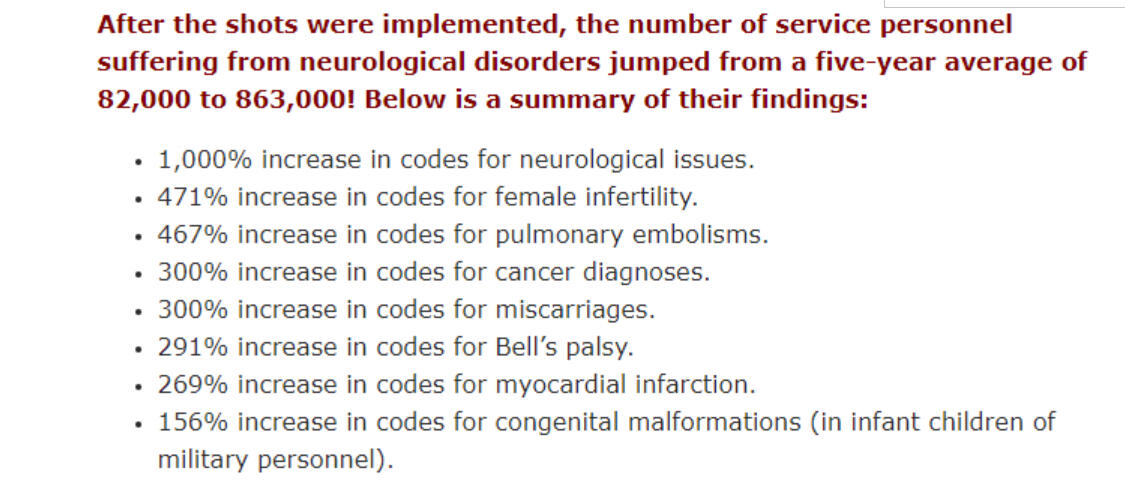 ---
---
---
I am a one-man team, a retired 69 yr old nomad living in his van.
Exposing the Covid Scamdemic is my mission at this stage of my life.I'm also the creator of:
covidfear.exposed
10maskfails.top
nojab.icuYour contribution is most appreciated.
---
---
Checks can be sent to:
Paul Adams
10866 Washington Blvd. #856
Culver City, CA
90232 USA